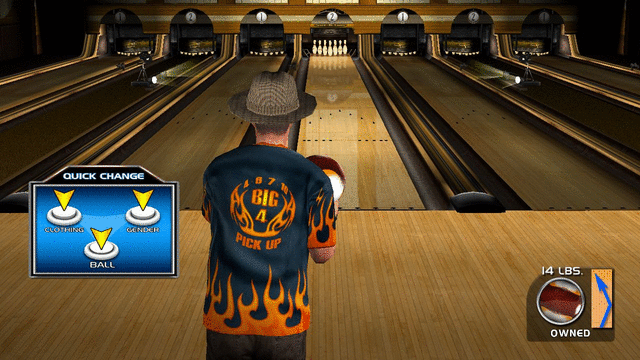 It's the same cabinet. The same trackball. Only instead of taking your talents to the golf course, you're hitting the lanes.
Silver Strike X is the offline, feature-rich version of Silver Strike LIVE. If you've always wanted to bring the game of bowling to your basement, here's your chance.
The PERFECT party game for large gatherings, Silver Strike X allows players of all ages and skill types to compete.
The game includes the following:
---
Classic Bowling:
10 frames, multiple players, play for bragging rights and all-time best scores.
Spare Challenge:
It's all about the second ball. See how many different kinds of spares you can pick up in this unique mini-game.
Flash Bowling:
A fantastic mini-game that's about timing and accuracy. As the bigger numbers flash, make sure you're making contact with the pins! Don't forget to knock them down.
Vegas Mode:
Each strike or spare comes with a playing card! Not only can you play for the best score, but you can also play for the best hand!
Customizables:
You control your bowler's look, ball type and bowling style. Find what look and feel works for you, and stick to it.
---
Interested in hearing more about Silver Strike X? Contact us to speak to a sales rep!